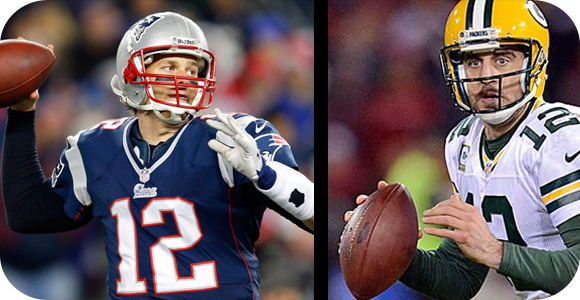 With the games of Week 3 of the NFL regular season coming up soon, it is good to know where each football team stands, whether you simply want to cheer for your favorite team that has improved, or use the information to handicap more effectively. The Power Rankings are:
| | | |
| --- | --- | --- |
| Team | Week 3 Rank | Previous Rank |
| New England Patriots | 1 | 1 |
| Green Bay Packers | 2 | 2 |
| Arizona Cardinals | 3 | 5 |
| Denver Broncos | 4 | 4 |
| Dallas Cowboys | 5 | 3 |
| Pittsburgh Steelers | 6 | 11 |
| Cincinnati Bengals | 7 | 14 |
| Kansas City Chiefs | 8 | 7 |
| Carolina Panthers | 9 | 20 |
| Atlanta Falcons | 10 | 16 |
| New York Jets | 11 | 22 |
| Seattle Seahawks | 12 | 6 |
| Miami Dolphins | 13 | 10 |
| Minnesota Vikings | 14 | 18 |
| San Diego Chargers | 15 | 15 |
| Buffalo Bills | 16 | 8 |
| St. Louis Rams | 17 | 17 |
| Indianapolis Colts | 18 | 9 |
| Baltimore Ravens | 19 | 13 |
| Philadelphia Eagles | 20 | 12 |
| Cleveland Browns | 21 | 27 |
| Detroit Lions | 22 | 19 |
| San Francisco 49ers | 23 | 23 |
| Oakland Raiders | 24 | 30 |
| Washington Redskins | 25 | 29 |
| Tampa Bay Buccaneers | 26 | 30 |
| New Orleans Saints | 27 | 21 |
| New York Giants | 28 | 26 |
| Jacksonville Jaguars | 29 | 31 |
| Tennessee Titans | 30 | 24 |
| Houston Texans | 31 | 25 |
| Chicago Bears | 32 | 28 |
No one would have imagined that some of the top rated teams in the NFL would be so low on the Power Rankings, especially at the start of the season when the players are fresh and healthy. For instance, the Indianapolis Colts are quickly becoming the League's most disappointing team; after all of the hype they received during the preseason, to see them lose two straight games with poor performances. We also see the Chicago Bears being last on the list, when many expected them to be big contenders this year.
Most are surprised to see the Seattle Seahawks doing so poorly as well. With the 2013 and 2014 season they proved to be a solid team, yet they are taking a long time getting warmed up. Among the top teams, we will see the number 1 spot change hands evenly between the New England Patriots and the Green Bay Packers, with the rest of the teams right on their heels. It is still too early to tell for sure, but if the NFL teams continue performing this way on the football field, we will have already picked the playoff match-ups.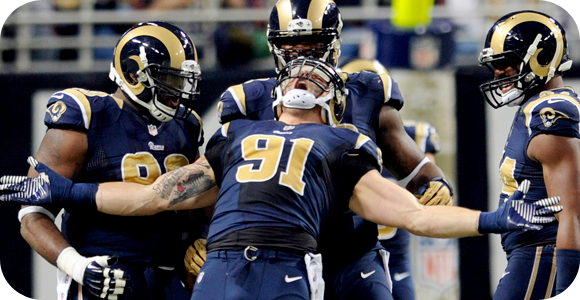 For those football fans that want to know which NFL teams have the best defensive fronts in the league, look no further, as NFL.com has brought the latest rankings of the top 10 defensive teams. Surprisingly, the top ranked team on this list is the St. Louis Rams, although you would also be surprised that they managed to beat the Seattle Seahawks during the first week of the regular season. They beat them in overtime, 34-31, and it was mostly thanks to their defense being able to stop the number one ranked rush offense in the league.
Here is the list of the current Top 10 Defensive Fronts in the NFL:
St. Louis Rams: Robert Quinn, Aaron Donald, Michael Brockers, Chris Long, Alec Ogletree, James Laurinaitis, and Akeem Ayers.
Buffalo Bills: Mario Williams, Marcell Dareus, Kyle Williams, Jerry Hughes, Nigel Bradham, Preston Brown, and Manny Lawson.
Denver Broncos: Derek Wolfe, Sylvester Williams, Malik Jackson, Von Miller, Brandon Marshall, Danny Trevathan, and DeMarcus Ware.
Miami Dolphins: Cameron Wake, Ndamukong Suh, Earl Mitchell, Olivier Vernon, Jelani Jenkins, Kelvin Sheppard, and Koa Misi.
Carolina Panthers: Charles Johnson, Star Lotulelei, Kawann Short, Kony Ealy, Thomas Davis, Luke Kuechly, and Shaq Thompson.
Philadelphia Eagles: Fletcher Cox, Bennie Logan, Cedric Thornton, Connor Barwin, Mychal Kendricks, DeMeco Ryans, and Brandon Graham.
Seattle Seahawks: Michael Bennett, Brandon Mebane, Ahtyba Rubin, Cliff Avril, Bruce Irvin, Bobby Wagner, and K.J. Wright.
Kansas City Chiefs: Mike DeVito, Dontari Poe, Allen Bailey, Justin Houston, Derrick Johnson, Josh Mauga, and Tamba Hali.
Houston Texans: J.J. Watt, Vince Wilfork, Jared Crick, Jadeveon Clowney, Brian Cushing, Akeem Dent, and Whitney Mercilus.
Baltimore Ravens: Chris Canty, Brandon Williams, Timmy Jernigan, Elvis Dumervil, C.J. Mosley, Daryl Smith, and Courtney Upshaw.
It is surprising to see some of these teams on this list, like the Rams and the Broncos. The Rams have had faulty teams for years now, but it seems they are now focusing on strengthening their core players and it is showing. The Broncos have been mainly an offensive team since Manning arrived, so this change in attitude could get them far this football season.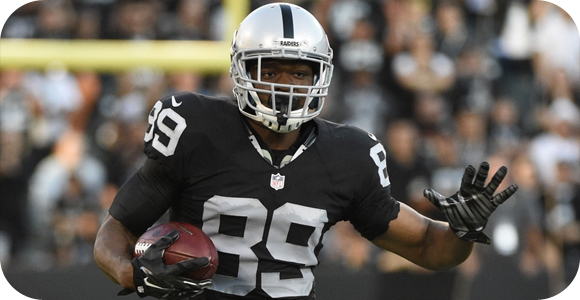 As the preseason winds down, and the NFL regular season is about to begin, many are looking far into the future of football and making their predictions based on current performances. This is where the experts at NFL.com have come up with their very own predictions for three of the biggest awards that are given out at the end of each season. These three include: MVP, Defensive Player of the Year, and the Rookies of the Year. Here is what the experts have predicted:
NFL.com Expert
MVP
Defensive Player of the Year
Rookies of the Year
Gregg Rosenthal
Aaron Rodgers
J.J. Watt
Marcus Mariota

Stephone Anthony

Kevin Patra
Andrew Luck
J.J. Watt
Amari Cooper

Randy Gregory

Conor Orr
Andrew Luck
Justin Houston
Jameis Winston

Shane Ray

Chris Wesseling
Andrew Luck
J.J. Watt
Ameer Abdullah

Vic Beasley

Dan Hanzus
Ben Roethlisberger
J.J. Watt
Devin Funchess

Leonard Williams

Marc Sessler
Andrew Luck
J.J. Watt
Amari Cooper

Danny Shelton
It would seem that most of these sports analysts are placing a high value on certain players, like J.J. Watt and Andrew Luck, while they are having a much harder time agreeing on which Rookie's will get the award. The main reason it is hard to know which Rookie will have a better season is due to the fact that they have no previous experience in pro football, and have to base it all on their current performances during the Preseason and their training camps.
For players that are already familiar with the NFL and have had longer careers in the sport, it is much easier to know from their previous season performance, as well as how good they are doing in the Preseason. Although, I wouldn't put much stock into how a team or player is doing during the preseason, as it is basically friendly games between teams, another way to practice through experience.
Once the season starts, be sure to check on your favorite sportsbooks to see how good or bad the odds are for some of these players in the football futures. It may be worth placing a small bet that could pay off once the season ends.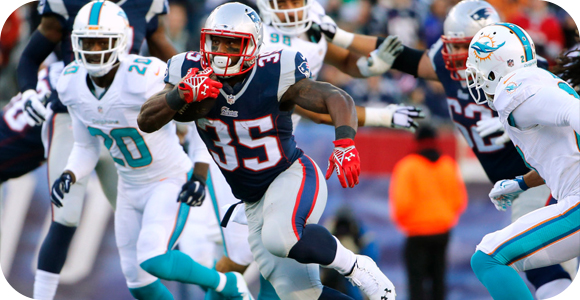 With just a few weeks until the start of the 2015 NFL regular season, fans should be getting ready to line up their best players for their fantasy football team. We are going to take a look at which running backs would be the best to put on your weekly roster, depending on whether you were able to draft any of them or not. It is no good to just pick any running back, but rather those players that have high chances of actually scoring in order to give you points.
This is why we're going to take a look at the top running back for each professional team that has the ability to perform well near the goal-line and to score touchdowns; whether it is using their speed, quickness, or strength to do so. Here is the top pick for each team:
Team
Player
Reason
Cowboys
Joseph Randle
Quickness
Giants
Andre Williams
38 carries inside red-zone
Eagles
Ryan Mathews
Strong for goal-line situations
Washington
Alfred Morris
Good offensive line
Bears
Matt Forte
Big and strong at line
Lions
Joique Bell
Between-the-tackles guy
Packers
Eddie Lacy
20 rushing attempts at goal
Vikings
Matt Asiata
9 touchdowns from 7 yards or closer
Falcons
Devonta Freeman
Best suited for short yardage situations
Panthers
Cam Newton
33 career rushing touchdowns
Saints
Mark Ingram
9 touchdowns in 2014
Buccaneers
Doug Martin
Powerful runner
Cardinals
Andre Ellington
Short yardage go-to player
49ers
Carlos Hyde
Better at closed spaces than Bush
Seahawks
Marshawn Lynch
He's a beast, period
Rams
Benny Cunningham
Most success at goal-line
Bills
LeSean McCoy
Fred Jackson
Both have impressive red zone stats, and either could fill the position
Dolphins
Lamar Miller
Stronger to break tackles
Patriots
LeGarrette Blount
Lead power back
Jets
Chris Ivory
Great yards-after-contact runner
Ravens
Justin Forsett
7 red zone touchdowns in 2014
Bengals
Jeremy Hill
Strengthened lower body
Browns
Isaiah Crowell
Bell-cow back with 8 touchdowns in 2014
Steelers
Le'Veon Bell
Great at running and catching, deadly combo in red zone
Texans
Arian Foster
Wait for his return, as no one else has stepped up
Colts
Frank Gore
49 career touchdowns inside of the 20-yard line
Jaguars
Toby Gerhart
Biggest back and tough inside runner
Titans
David Cobb
Bigger and stronger
Broncos
C.J. Anderson
Likely to get the most carries this season
Chiefs
Jamaal Charles
Good vision and patience for holes to open
Raiders
Latavius Murray
Good burst and push at the line
Chargers
Branden Oliver
Best option for red zone situations
So, when picking one of the two running backs, be sure to include one that is good in the red zone or close to the goal-line, as they will more than likely be put in to push the ball into the end zone. No need to worry, as your fantasy football team will perform quite well if you take these players into consideration when playing.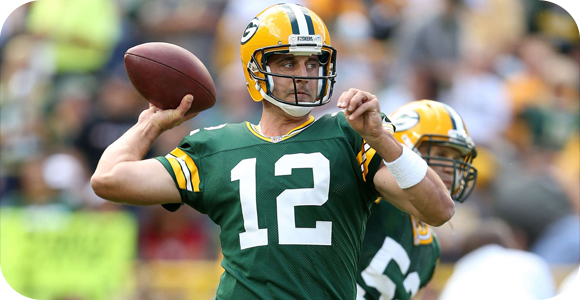 Each team wishes it had the best quarterbacks in the NFL, but not everyone has that football talent that others clearly do. With the preseason half way over with, with must come to terms with which teams have realistic odds of actually getting to the playoffs and ultimately to the Super Bowl. We have already previously graded the quarterbacks in the League, but a few things have changed since then. Fans should be looking for quarterbacks that are able extremely reliable on the field, especially with signal-calling.
Some may disagree, but their performance does not lie, as well as their potential to actually take their team far this season. This is why we have excluded QB's like Robert Griffin III or Eli Manning, as they do not look like they would be able to perform up the hype that they have been given. Manning is trying to become the highest paid quarterback in the league, and he may actually get that deal, but his overall performance is not of a top ranking player.
The Top 5 Quarterbacks are:
| | | | |
| --- | --- | --- | --- |
| Rank | Player | Team | Reason |
| 5 | Tony Romo | Cowboys | Finally got team back into playoffs in 2014 and is looking good so far. |
| 4 | Russell Wilson | Seahawks | A dual threat that has taken the team to two Super Bowls. |
| 3 | Andrew Luck | Colts | Has talent and his performance has been improving exponentially. |
| 2 | Tom Brady | Patriots | Led team to Super Bowl victory, with great performance improvement over 2013 season. |
| 1 | Aaron Rodgers | Packers | Constantly accurate passes, keeping his performance at a steady high for years. |
There are many reasons as to why other great QB's did not make this list, like Peyton Manning. Manning is a shoe-in for the Hall of Fame with his amazing talent and performance over many years, but this does not include the present, as his performance has been lacking; it could just be the old age. Despite Brady having the possibility of missing out on the first four games of the regular season, he has never been one to shy away from a challenge; just look at how his improvement from 2013 to 2014 led the team to a Super Bowl victory.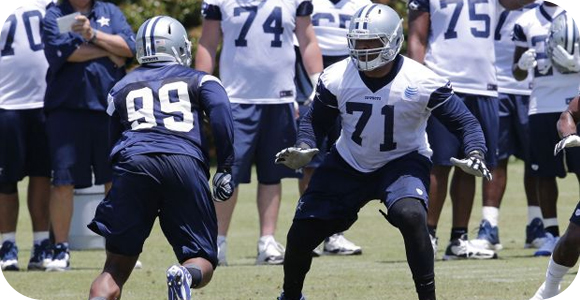 During Week 2 of the pre-season we are seeing some great players show their football skills, which fans should be aware of and looking for them on the field, not only during this weeks games, but for the rest of the season. These will be game-changers, as they are proving to great on offense or defense.
Here are some of these great players to look for:
OL La'el Collins, Dallas Cowboys
CB Quinten Rollins, Green Bay Packers
WR Greg Salas, Detroit Lions
RB Josh Robinson, Indianapolis Colts
S Ed Reynolds, Philadelphia Eagles
LB Frank Clark, Seattle Seahawks
WR Tyler Lockett, Seattle Seahawks
QB Brock Osweiler, Denver Broncos
DT Carl Davis, Baltimore Ravens
RB Ameer Abdullah, Detroit Lions
Each one of these players, whether they are rookies or veterans, have been showing amazing progress throughout the training camps this year. Some will get plenty of game time this season, while others will have to fine tune their talent while being on the second team, ready to play at any time.
During the next week of football games, see if the coaches put them in, and pay close attention to how they perform. Pre-season games are perfect for getting real-life on-field experience and practice, as the points don't really matter anyways.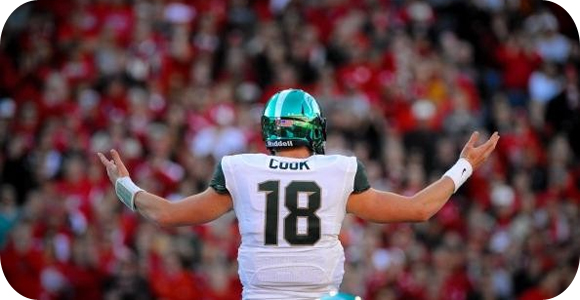 With the start of the 2015 NFL season, many college football players are now looking forward for next year's Draft. Becoming a top candidate to get drafted by a pro team is what every college player wants, especially for those that are in their Senior year.
Here, thanks to Chad Reuter a Draft Analyst at NFL.com, are the top 15 senior prospects for the 2016 Draft:
| | | | |
| --- | --- | --- | --- |
| Rank | Player | POS | College |
| 1 | Connor Cook | QB | Michigan State |
| 2 | Shawn Oakman | DE | Baylor |
| 3 | Taylor Decker | OT | Ohio State |
| 4 | Spencer Drango | OT | Baylor |
| 5 | Jordan Jenkins | OLB | Georgia |
| 6 | D'haquille Williams | WR | Auburn |
| 7 | Vadal Alexander | G/OT | LSU |
| 8 | DeForest Buckner | DE | Oregon |
| 9 | Shilique Calhoun | DE | Michigan State |
| 10 | Nick Martin | G/C | Notre Dame |
| 11 | Fabian Moreau | CB | UCLA |
| 12 | Landon Turner | G | North Carolina |
| 13 | Reggie Ragland | ILB | Alabama |
| 14 | Max Tuerk | C | USC |
| 15 | Jeremy Cash | S | Duke |
To read about why these are being ranked so high, you can check the analysis here. This will help you determine just which players are more than likely to get drafted during the first round next year, and which teams would pick them based on this season's performance.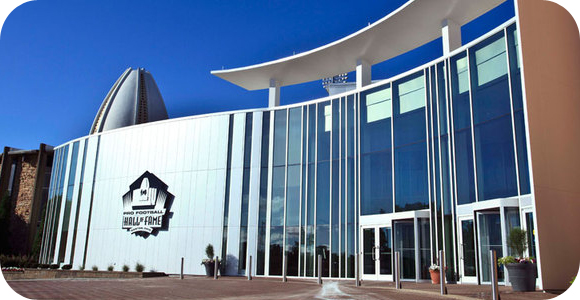 The Pro Football Hall of Fame has just released the names and order that it will be honoring and enshrining several great contributors of the NFL. At their headquarters in Canton, Ohio, eight people will get their names and achievements placed into history forever, as fans present and future can see what they accomplished.
The ceremony will take place at 7:00 p.m. ET on Saturday, August 8, with the enshrinement order being:
Executive Ron Wolf
Defensive End Charles Haley
Center Mick Tingelhoff
Guard Will Shields
Executive Bill Polian
Wide Receiver Tim Brown
Linebacker Junior Seau
Running Back Jerome Bettis
Sadly, Junior Seau died in 2012, but the good news is that his daughter was given the opportunity to be part of the on-stage interview after Seau's bust is revealed. This didn't happen overnight, as the Hall had previously denied the Seau family from speaking live on stage. It is a good thing that they have allowed his family to be part of such a momentous occasion.
Many are already starting to predict which players, coaches, or contributors to the sport of football should be enshrined in 2016. It may be too early, but it is always good to test to see how well your predicitons can be.
Tom Brady's 4-game suspension is being upheld by the NFL, but he won't let it end there are they go to court to try and seek an injunction. This could ultimately hurt the Patriots, as football season could be almost over by the time any decision is met regarding Delfategate and his suspension.
Not having their star quarterback, who is responsible for four of their Super Bowl victories, the players and coaches of the Patriots, and even the fans will have to prepare for a long season this year. The franchise will have to think long and hard about what to do in order to mitigate losses, with or without Brady on the field.
They could and will do these three things:
Continued Support for Brady. The Patriots have voiced their support for their QB, and as he goes to court against the NFL, he will need them; however, how much help could they provide.
Backup Quarterback. They will be preparing backup QB Jimmy Garoppolo for the best and worst case scenarios. Brady, depending on how things go, could either miss the first or last four games of the season.
Team Planning. Brady is an important player, but the Patriots are full of talent and will need to get their players to perform even better than before if they want to clear the hard games.
Whether Tom Brady is innocent or not should not affect them making the best decision based on current events. Would the Patriots rather him sit out for the first 4 or last 4 games of the season? As this is a possible scenario if the court appeal takes longer than expected, and whether the ruling is in their favor or not.
As you can see, there are a lot of variables that need to be considered. Football fans know the importance of having the captain and reliable quarterback on the field if they want to win games, so will Brady suck it up and take the blame to be able to come back strong or will he go all the way to clear his name? Although it shouldn't be a big deal to be linked to Deflategate, especially if his plans to retire any time soon are true.
As the NFL teams start with their training camps, fans will also need to start getting ready to draft all of the best football players they can onto their fantasy teams. We recently provided you with a few names that could get you some good points, and now we will talk about two rookie running backs in particular.
There were a lot of great players that got picked during the 2015 Draft, but not all of them will be playing this upcoming season. So, which are these two rookie RB's that could make a big difference? Melvin Gordon and Tevin Coleman. They each have amazing skills on the field that the coaches of the Chargers and Falcons are sure to use.
As such, we have some predictions of what they could accomplish in the League based on what they did during their time in college, as well as comparing them to other rookies in the past.
Player
2014 College Stats
2015 Prediction
Melvin Gordon

Rush Yards: 2,587

Average: 7.5

Touchdowns: 29

Rush Yards: 1,111

Average: 3.9

Touchdowns: 6

Telvin Coleman

Rush Yards: 2,036

Average: 7.5

Touchdowns: 15

#1: Rush Yards: 1,065

Average: 3.8

Touchdowns: 7

#2: Rush Yards: 874

Average: 3.8

Touchdowns: 6
As you can tell, they had an amazing year in 2014, which could translate really well in the NFL, and could make their rookie year a great one. This is why they would be so valuable on any fantasy football team, as they are top draft picks with enormous talent on teams that really need their skill-set in order to win games.
If you want to check out the entire process of how these predictions were made and what information they were based off of, check it out here.