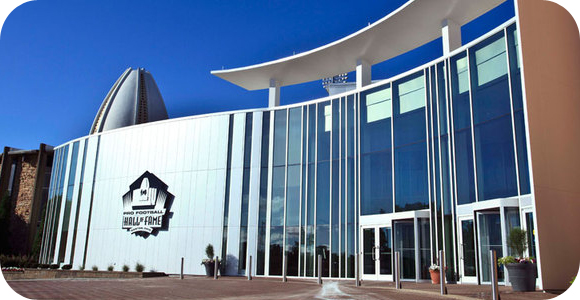 The Pro Football Hall of Fame has just released the names and order that it will be honoring and enshrining several great contributors of the NFL. At their headquarters in Canton, Ohio, eight people will get their names and achievements placed into history forever, as fans present and future can see what they accomplished.
The ceremony will take place at 7:00 p.m. ET on Saturday, August 8, with the enshrinement order being:
Executive Ron Wolf
Defensive End Charles Haley
Center Mick Tingelhoff
Guard Will Shields
Executive Bill Polian
Wide Receiver Tim Brown
Linebacker Junior Seau
Running Back Jerome Bettis
Sadly, Junior Seau died in 2012, but the good news is that his daughter was given the opportunity to be part of the on-stage interview after Seau's bust is revealed. This didn't happen overnight, as the Hall had previously denied the Seau family from speaking live on stage. It is a good thing that they have allowed his family to be part of such a momentous occasion.
Many are already starting to predict which players, coaches, or contributors to the sport of football should be enshrined in 2016. It may be too early, but it is always good to test to see how well your predicitons can be.