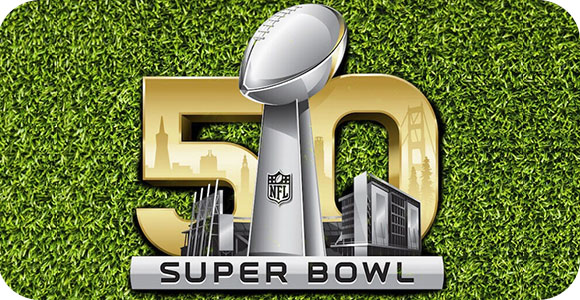 The top two football teams will be playing each other during Super Bowl 50 this year, giving the Carolina Panthers the chance to win their first championship title in franchise history. They will be facing the Denver Broncos, and it is promising to be a great match-up. Sportsbooks have already been giving the Panthers a good point spread to beat, as it began at -3 and has gone up to -6. Let's see what each team has to do to beat the spread.
Panthers Covering the Spread
The Panthers have a great team, not only thanks to Cam Newton and their dominating offense, but it doesn't hurt to have one of the top defenses in the league as well. This combination has helped them go on the 17-1 record they currently have. Interesting stat would be that they have an average margin of victory of 13 points per game, the highest among all teams. This means even if they get a little more than half of their average, they would beat the Broncos by a 7-point difference, which would more than cover the spread.
Broncos Covering the Spread
The Panthers 7-point difference is a conservative handicap as the Broncos defense is the best in the league, and has been holding teams to 18.5 points per game on average, so they could keep the Panthers offense in check, enough to limit their scores. Their offense may not be the best, as Peyton Manning is not playing as he used to, but they have been able to beat big teams throughout the season, including the New England Patriots twice.
Holding an impressive offense to so few points will certainly give them the advantage when it comes to keeping the score close, which is how the Broncos will be able to beat the spread; even if they don't win straight-up.
Betting Trends
Some trends that may interest you:
The Total has gone under in 5 out of 7 of the Panthers last games.
The Broncos are 5-1 SU and 5-0-1 ATS in their last six games as underdogs.
The Broncos are 9-2 SU in their last 11 games after a victory as underdogs.
The Total has gone over in six of the Broncos last Super Bowl football appearances.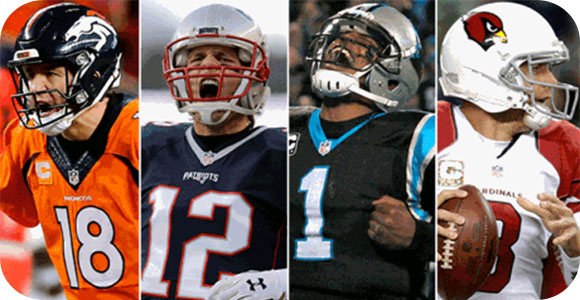 With the upcoming football Conference championship games this weekend, there is plenty of information to help make the best prediction, including the power rankings, as well as getting to know their weaknesses. Each team that has reached this point in the playoffs is thanks to their great performances, whether it is due to their star quarterback or their brick wall of a defense. These franchises are out to win it and reach the Super Bowl, so they will be using everything they have.
1. Carolina Panthers (16-1)
Coming in at #1 are the Carolina Panthers, and there is no doubt why. They have won 21 of 23 games played, and will now be facing the Cardinals for their spot at the Super Bowl.
Weakness: The Cardinals defense has done a great job of blitzing Cam Newton, which has happened on 54% of his dropbacks in three games. This held Newton to only throwing 1 touchdown, getting 4 interceptions and 12 sacks. If they hope to win, they need to give Newton better coverage.
2. Arizona Cardinals (14-3)
A heavy hitter, the Arizona Cardinals rank at #2 with Carson Palmer leading the team. Palmer has used his star WR, Larry Fitzgerald, who has been paramount for their victories, averaging 114 receiving yards and 10 touchdowns in his eight playoffs games.
Weakness: The Panthers know about Fitzgerald, and their defense has been destroying any passing done. They have allowed the lowest total QBR (56.7) on passes to wide receivers during the regular season. Palmer may have to make tougher passes or try to go with the running game.
3. New England Patriots (13-4)
Despite being ranked #3, the New England Patriots are now being favored to win the Super Bowl (+190). Being led by the top quarterback in the league doesn't hurt either, as Tom Brady threw an amazing game against the Chiefs. His go-to men are Rob Gronkowski and Julian Edelman, and they will be dangerous if left unchecked by the Broncos.
Weakness: Brady relies heavily on Gronkowski and Edelman, and when they are both on the field he averages a 79 total QBR rating and a 68% completed passes, but with one or the other off the field, it drop to 50 total QBR and 60% completed passes. If the Broncos work it right, they could make Brady less efficient.
4. Denver Broncos (13-4)
Last on the list are the Denver Broncos, led by laser-rocket-arm Peyton Manning. The Broncos have led the league in total defense, only allowing 18.5 points per game this season. The defense may be more important than the offense during this game.
Weakness: On top of only going 5-11 against Brady, no Manning-led team has scored such few points since 2002. Their offense will need to perform exceedingly well if they hope to outscore the Patriots.

As we move into the football Divisional playoff round, leaving only eight teams as they will compete for the four spots in the Conference championships, and possibly get to the Super Bowl. With everything that comes with single elimination playoffs, this will be a tough one to predict. For those looking to bet on the matches, there are a few historic trends when it comes to these playoffs:
The last ten Wild Card teams to win in the first round of the playoffs went 4-6 straight-up and 7-2-1 against-the-spread in the Divisional Round.
The last ten No. 1 seeds in the NFL Playoffs have gone 6-4 straight-up and 2-7-1 against-the-spread in the Divisional Round.
All-time in the playoffs, teams that won by three touchdowns or more and then are underdogs the next game went 15-27 straight-up and 16-26 against-the-spread.
The last ten favorites of a touchdown or greater in the Divisional Round went 7-3 straight-up but 3-6-1 against-the-spread.
This means that most of the games played this weekend fall under one or more of those trends, so handicapping could be focused on what the historical data has shown, although it doesn't always mean that it will be accurate. It also depends on the odds given to each match-up:
| | | |
| --- | --- | --- |
| Match | Spread | Totals |
| Chiefs at Patriots | Patriots (-4) | 43 |
| Packers at Cardinals | Cardinals (-7) | 49 |
| Seahawks at Panthers | Panthers (-1) | 44 |
| Steelers at Broncos | Broncos (-7.5) | 38.5 |
The odds have been shifting since the start of the week, as the Panthers started with a (-3) spread, and the Patriots had a (-5.5) spread, so it looks like the sportsbooks are starting to see exactly where people are betting, and it seems the underdogs for those two games are being heavily bet on. The Patriots have an injured team going against the Chiefs, who have won 11 consecutive games and scored 30-0 last week. The Seahawks and Panthers are evenly matched, which is why their odds are so close; as they have the top defenses in the league it is no surprise that the Over/Under would be low.
It will be a great weekend of football, as the competition get fiercer and the prize is just that much bigger. Be sure to know your stats and other handicapping information, or it could bite you in the ass when the whistle blows.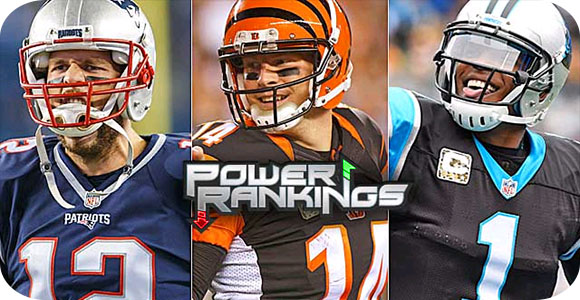 As we move into Week 10 of the regular football season, leaving us with only seven more weeks until the playoffs, the games are starting to matter a lot more. Teams will try to climb the ladder, look for those victories that could get them into the top teams in their Conference, or at least get the Wild Card spot. The way teams play and perform each week reflects heavily on their Power Rankings, and after more than half of the season games have been played, they start to feel the pressure. The top ranked teams, at this point in the season, are very likely going to make the playoffs this season, as the middle and lower ranked teams fight for the remaining open spots.
| | | |
| --- | --- | --- |
| Rank | Team | Record |
| 1 | New England Patriots | 8-0 |
| 2 | Cincinnati Bengals | 8-0 |
| 3 | Carolina Panthers | 8-0 |
| 4 | Minnesota Vikings | 6-2 |
| 5 | Denver Broncos | 7-1 |
| 6 | Arizona Cardinals | 6-2 |
| 7 | Seattle Seahawks | 4-4 |
| 8 | Green Bay Packers | 6-2 |
| 9 | St. Louis Rams | 4-4 |
| 10 | New York Jets | 5-3 |
| 11 | New York Giants | 5-4 |
| 12 | Pittsburgh Steelers | 5-4 |
| 13 | Oakland Raiders | 4-4 |
| 14 | Indianapolis Colts | 4-5 |
| 15 | Philadelphia Eagles | 4-4 |
| 16 | Buffalo Bills | 4-4 |
| 17 | Kansas City Chiefs | 3-5 |
| 18 | Atlanta Falcons | 6-3 |
| 19 | Chicago Bears | 3-5 |
| 20 | New Orleans Saints | 4-5 |
| 21 | Baltimore Ravens | 2-6 |
| 22 | Washington Redskins | 3-5 |
| 23 | Miami Dolphins | 3-5 |
| 24 | Dallas Cowboys | 2-6 |
| 25 | Cleveland Browns | 2-7 |
| 26 | Houston Texans | 3-5 |
| 27 | San Francisco 49ers | 3-6 |
| 28 | Tampa Bay Buccaneers | 3-5 |
| 29 | Tennessee Titans | 2-6 |
| 30 | Jacksonville Jaguars | 2-6 |
| 31 | San Diego Chargers | 2-7 |
| 32 | Detroit Lions | 1-7 |
There is no doubt as to why the Patriots, Bengals, and Panthers are in the top three spots this week, and could continue to remain there until one of them is defeated; which is not as likely as most would think. Even though some teams, like the Seahawks and Rams do not have such a good record, but are still ranked so high is due to the fact that their victories have been against high ranked teams; with the Rams beating the Seahawks in Week 1. While the Seahawks, using their Super Bowl victory from last season, they have managed to remain in good position despite having a rough start.
For those that use other stats in order to handicap, they could use the Against The Spread stats that each tame has, and see just how well a team does, regardless of whether they win the game or not. Some football teams are too far gone, that even if they manage to win most of the games left in the season, they probably won't make it to the playoffs.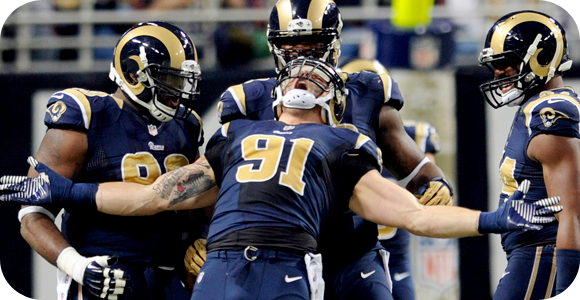 For those football fans that want to know which NFL teams have the best defensive fronts in the league, look no further, as NFL.com has brought the latest rankings of the top 10 defensive teams. Surprisingly, the top ranked team on this list is the St. Louis Rams, although you would also be surprised that they managed to beat the Seattle Seahawks during the first week of the regular season. They beat them in overtime, 34-31, and it was mostly thanks to their defense being able to stop the number one ranked rush offense in the league.
Here is the list of the current Top 10 Defensive Fronts in the NFL:
St. Louis Rams: Robert Quinn, Aaron Donald, Michael Brockers, Chris Long, Alec Ogletree, James Laurinaitis, and Akeem Ayers.
Buffalo Bills: Mario Williams, Marcell Dareus, Kyle Williams, Jerry Hughes, Nigel Bradham, Preston Brown, and Manny Lawson.
Denver Broncos: Derek Wolfe, Sylvester Williams, Malik Jackson, Von Miller, Brandon Marshall, Danny Trevathan, and DeMarcus Ware.
Miami Dolphins: Cameron Wake, Ndamukong Suh, Earl Mitchell, Olivier Vernon, Jelani Jenkins, Kelvin Sheppard, and Koa Misi.
Carolina Panthers: Charles Johnson, Star Lotulelei, Kawann Short, Kony Ealy, Thomas Davis, Luke Kuechly, and Shaq Thompson.
Philadelphia Eagles: Fletcher Cox, Bennie Logan, Cedric Thornton, Connor Barwin, Mychal Kendricks, DeMeco Ryans, and Brandon Graham.
Seattle Seahawks: Michael Bennett, Brandon Mebane, Ahtyba Rubin, Cliff Avril, Bruce Irvin, Bobby Wagner, and K.J. Wright.
Kansas City Chiefs: Mike DeVito, Dontari Poe, Allen Bailey, Justin Houston, Derrick Johnson, Josh Mauga, and Tamba Hali.
Houston Texans: J.J. Watt, Vince Wilfork, Jared Crick, Jadeveon Clowney, Brian Cushing, Akeem Dent, and Whitney Mercilus.
Baltimore Ravens: Chris Canty, Brandon Williams, Timmy Jernigan, Elvis Dumervil, C.J. Mosley, Daryl Smith, and Courtney Upshaw.
It is surprising to see some of these teams on this list, like the Rams and the Broncos. The Rams have had faulty teams for years now, but it seems they are now focusing on strengthening their core players and it is showing. The Broncos have been mainly an offensive team since Manning arrived, so this change in attitude could get them far this football season.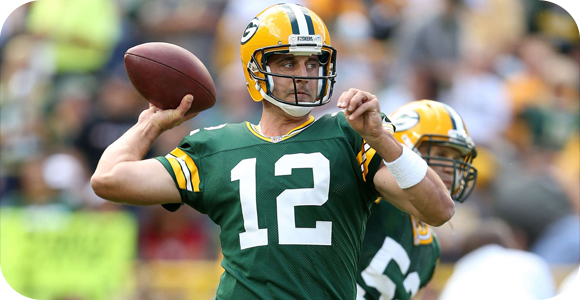 Each team wishes it had the best quarterbacks in the NFL, but not everyone has that football talent that others clearly do. With the preseason half way over with, with must come to terms with which teams have realistic odds of actually getting to the playoffs and ultimately to the Super Bowl. We have already previously graded the quarterbacks in the League, but a few things have changed since then. Fans should be looking for quarterbacks that are able extremely reliable on the field, especially with signal-calling.
Some may disagree, but their performance does not lie, as well as their potential to actually take their team far this season. This is why we have excluded QB's like Robert Griffin III or Eli Manning, as they do not look like they would be able to perform up the hype that they have been given. Manning is trying to become the highest paid quarterback in the league, and he may actually get that deal, but his overall performance is not of a top ranking player.
The Top 5 Quarterbacks are:
| | | | |
| --- | --- | --- | --- |
| Rank | Player | Team | Reason |
| 5 | Tony Romo | Cowboys | Finally got team back into playoffs in 2014 and is looking good so far. |
| 4 | Russell Wilson | Seahawks | A dual threat that has taken the team to two Super Bowls. |
| 3 | Andrew Luck | Colts | Has talent and his performance has been improving exponentially. |
| 2 | Tom Brady | Patriots | Led team to Super Bowl victory, with great performance improvement over 2013 season. |
| 1 | Aaron Rodgers | Packers | Constantly accurate passes, keeping his performance at a steady high for years. |
There are many reasons as to why other great QB's did not make this list, like Peyton Manning. Manning is a shoe-in for the Hall of Fame with his amazing talent and performance over many years, but this does not include the present, as his performance has been lacking; it could just be the old age. Despite Brady having the possibility of missing out on the first four games of the regular season, he has never been one to shy away from a challenge; just look at how his improvement from 2013 to 2014 led the team to a Super Bowl victory.