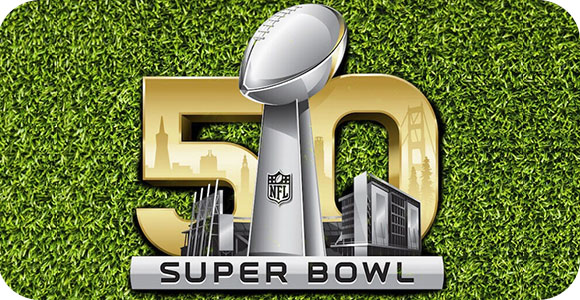 The top two football teams will be playing each other during Super Bowl 50 this year, giving the Carolina Panthers the chance to win their first championship title in franchise history. They will be facing the Denver Broncos, and it is promising to be a great match-up. Sportsbooks have already been giving the Panthers a good point spread to beat, as it began at -3 and has gone up to -6. Let's see what each team has to do to beat the spread.
Panthers Covering the Spread
The Panthers have a great team, not only thanks to Cam Newton and their dominating offense, but it doesn't hurt to have one of the top defenses in the league as well. This combination has helped them go on the 17-1 record they currently have. Interesting stat would be that they have an average margin of victory of 13 points per game, the highest among all teams. This means even if they get a little more than half of their average, they would beat the Broncos by a 7-point difference, which would more than cover the spread.
Broncos Covering the Spread
The Panthers 7-point difference is a conservative handicap as the Broncos defense is the best in the league, and has been holding teams to 18.5 points per game on average, so they could keep the Panthers offense in check, enough to limit their scores. Their offense may not be the best, as Peyton Manning is not playing as he used to, but they have been able to beat big teams throughout the season, including the New England Patriots twice.
Holding an impressive offense to so few points will certainly give them the advantage when it comes to keeping the score close, which is how the Broncos will be able to beat the spread; even if they don't win straight-up.
Betting Trends
Some trends that may interest you:
The Total has gone under in 5 out of 7 of the Panthers last games.
The Broncos are 5-1 SU and 5-0-1 ATS in their last six games as underdogs.
The Broncos are 9-2 SU in their last 11 games after a victory as underdogs.
The Total has gone over in six of the Broncos last Super Bowl football appearances.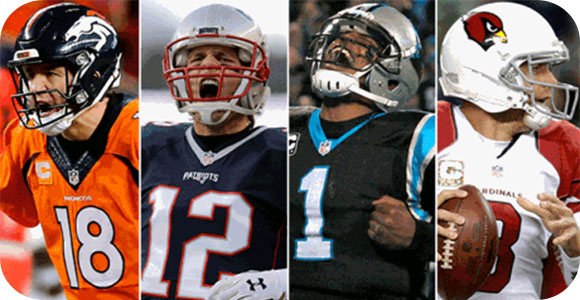 With the upcoming football Conference championship games this weekend, there is plenty of information to help make the best prediction, including the power rankings, as well as getting to know their weaknesses. Each team that has reached this point in the playoffs is thanks to their great performances, whether it is due to their star quarterback or their brick wall of a defense. These franchises are out to win it and reach the Super Bowl, so they will be using everything they have.
1. Carolina Panthers (16-1)
Coming in at #1 are the Carolina Panthers, and there is no doubt why. They have won 21 of 23 games played, and will now be facing the Cardinals for their spot at the Super Bowl.
Weakness: The Cardinals defense has done a great job of blitzing Cam Newton, which has happened on 54% of his dropbacks in three games. This held Newton to only throwing 1 touchdown, getting 4 interceptions and 12 sacks. If they hope to win, they need to give Newton better coverage.
2. Arizona Cardinals (14-3)
A heavy hitter, the Arizona Cardinals rank at #2 with Carson Palmer leading the team. Palmer has used his star WR, Larry Fitzgerald, who has been paramount for their victories, averaging 114 receiving yards and 10 touchdowns in his eight playoffs games.
Weakness: The Panthers know about Fitzgerald, and their defense has been destroying any passing done. They have allowed the lowest total QBR (56.7) on passes to wide receivers during the regular season. Palmer may have to make tougher passes or try to go with the running game.
3. New England Patriots (13-4)
Despite being ranked #3, the New England Patriots are now being favored to win the Super Bowl (+190). Being led by the top quarterback in the league doesn't hurt either, as Tom Brady threw an amazing game against the Chiefs. His go-to men are Rob Gronkowski and Julian Edelman, and they will be dangerous if left unchecked by the Broncos.
Weakness: Brady relies heavily on Gronkowski and Edelman, and when they are both on the field he averages a 79 total QBR rating and a 68% completed passes, but with one or the other off the field, it drop to 50 total QBR and 60% completed passes. If the Broncos work it right, they could make Brady less efficient.
4. Denver Broncos (13-4)
Last on the list are the Denver Broncos, led by laser-rocket-arm Peyton Manning. The Broncos have led the league in total defense, only allowing 18.5 points per game this season. The defense may be more important than the offense during this game.
Weakness: On top of only going 5-11 against Brady, no Manning-led team has scored such few points since 2002. Their offense will need to perform exceedingly well if they hope to outscore the Patriots.

As we move into the football Divisional playoff round, leaving only eight teams as they will compete for the four spots in the Conference championships, and possibly get to the Super Bowl. With everything that comes with single elimination playoffs, this will be a tough one to predict. For those looking to bet on the matches, there are a few historic trends when it comes to these playoffs:
The last ten Wild Card teams to win in the first round of the playoffs went 4-6 straight-up and 7-2-1 against-the-spread in the Divisional Round.
The last ten No. 1 seeds in the NFL Playoffs have gone 6-4 straight-up and 2-7-1 against-the-spread in the Divisional Round.
All-time in the playoffs, teams that won by three touchdowns or more and then are underdogs the next game went 15-27 straight-up and 16-26 against-the-spread.
The last ten favorites of a touchdown or greater in the Divisional Round went 7-3 straight-up but 3-6-1 against-the-spread.
This means that most of the games played this weekend fall under one or more of those trends, so handicapping could be focused on what the historical data has shown, although it doesn't always mean that it will be accurate. It also depends on the odds given to each match-up:
| | | |
| --- | --- | --- |
| Match | Spread | Totals |
| Chiefs at Patriots | Patriots (-4) | 43 |
| Packers at Cardinals | Cardinals (-7) | 49 |
| Seahawks at Panthers | Panthers (-1) | 44 |
| Steelers at Broncos | Broncos (-7.5) | 38.5 |
The odds have been shifting since the start of the week, as the Panthers started with a (-3) spread, and the Patriots had a (-5.5) spread, so it looks like the sportsbooks are starting to see exactly where people are betting, and it seems the underdogs for those two games are being heavily bet on. The Patriots have an injured team going against the Chiefs, who have won 11 consecutive games and scored 30-0 last week. The Seahawks and Panthers are evenly matched, which is why their odds are so close; as they have the top defenses in the league it is no surprise that the Over/Under would be low.
It will be a great weekend of football, as the competition get fiercer and the prize is just that much bigger. Be sure to know your stats and other handicapping information, or it could bite you in the ass when the whistle blows.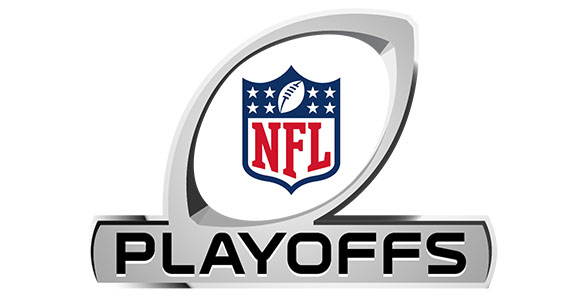 As we move into the playoffs, a good way to handicap the first round of games is to see how each football team is ranked, based on their regular season performance as a guide. There are twelve teams in total, with four teams getting a bye during the first week which include: Carolina Panthers, Arizona Cardinals, Denver Broncos and New England Patriots as they were in first place in their division. They will be ranked, but as they do not play during the first week, you can choose to exclude them.
| | | |
| --- | --- | --- |
| Rank | Team | Record |
| 1 | Carolina Panthers | 15-1 |
| 2 | Arizona Cardinals | 13-3 |
| 3 | New England Patriots | 12-4 |
| 4 | Denver Broncos | 12-4 |
| 5 | Seattle Seahawks | 10-6 |
| 6 | Kansas City Chiefs | 11-5 |
| 7 | Pittsburgh Steelers | 10-6 |
| 8 | Cincinnati Bengals | 12-4 |
| 9 | Minnesota Vikings | 11-5 |
| 10 | Green Bay Packers | 10-6 |
| 11 | Washington Redskins | 9-7 |
| 12 | Houston Texans | 9-7 |
Despite being ranked #12, the Texans, along with J.J. Watt have certainly proved themselves worthy of being in the playoffs, as have the Redskins who hadn't been since 2012. We could see a lot of upsets the first and second week of games, as nothing is certain and single-elimination gives everyone the chance to move up. The game schedule is:
| | | |
| --- | --- | --- |
| Away | Home | Time/Day |
| Kansas City Chiefs | Houston Texans | 4:35 pm / Saturday Jan. 9 |
| Pittsburgh Steelers | Cincinnati Bengals | 8:15 pm / Saturday Jan. 9 |
| Seattle Seahawks | Minnesota Vikings | 1:05 pm / Sunday Jan. 10 |
| Green Bay Packers | Washington Redskins | 4:40 pm / Sunday Jan. 10 |
We have some evenly matched games, while other will have tougher opponents in terms of rankings. Although, overall, the teams are well balanced for the first week. There are top defensive teams playing each other, as well as top offensive teams playing each other, so in the end, whichever team can get the slight advantage will have their first playoff win. It will be quick football matches, so watch out for the top performers.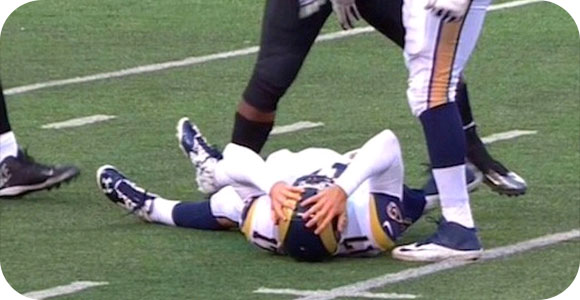 The football games on Sunday brought out more discrepancies with the officiating, as one grave mistake had St. Louis Rams quarterback Case Keenum playing with a concussion; a very dangerous thing to do in a high impact sport. It was late in the game as the Rams played against the Baltimore Ravens, when Keenum was tackled, as he was spun around and his head slammed against the ground with a lot of force.
Right after hitting the ground, he immediately grabbed his head, a clear sign that something was wrong. What happened after simply went on to prove that Keenum was not well, as he was unable to stand up, obviously dazed, and even struggled as he got on all fours. He was finally able to stand up, slowly. The important detail to see here is that the game was never stopped. The officials were deciding what penalty to give, while Keenum remained in the game for another two plays.
It was later on that news media learned that he had indeed suffered a concussion, which puts the spot light on the team and league officials that did not see the clear signs of someone injured. NFL writer Sean Wagner-McGough had some insight on the matter,
"Why wasn't the game stopped? Why didn't Keenum come out of the game? Even if the Rams official spoke with Keenum and thought that he was fine, why didn't an NFL concussion spotter stop the game so Keenum could be examined off the field? Could a concussion test really be administered in 30 seconds? Did the Rams even give Keenum a concussion test?"
On top of this, even the NFL commissioner Roger Goodell is voicing his disapproval over the inconsistencies with the officials and their penalty calls. This will certainly not help their image as being a violent sport, as well as their poor response towards head trauma. Hopefully Keenum will make a full recovery, as football is nothing without its players.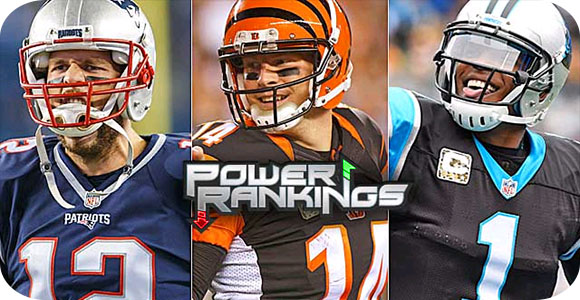 As we move into Week 10 of the regular football season, leaving us with only seven more weeks until the playoffs, the games are starting to matter a lot more. Teams will try to climb the ladder, look for those victories that could get them into the top teams in their Conference, or at least get the Wild Card spot. The way teams play and perform each week reflects heavily on their Power Rankings, and after more than half of the season games have been played, they start to feel the pressure. The top ranked teams, at this point in the season, are very likely going to make the playoffs this season, as the middle and lower ranked teams fight for the remaining open spots.
| | | |
| --- | --- | --- |
| Rank | Team | Record |
| 1 | New England Patriots | 8-0 |
| 2 | Cincinnati Bengals | 8-0 |
| 3 | Carolina Panthers | 8-0 |
| 4 | Minnesota Vikings | 6-2 |
| 5 | Denver Broncos | 7-1 |
| 6 | Arizona Cardinals | 6-2 |
| 7 | Seattle Seahawks | 4-4 |
| 8 | Green Bay Packers | 6-2 |
| 9 | St. Louis Rams | 4-4 |
| 10 | New York Jets | 5-3 |
| 11 | New York Giants | 5-4 |
| 12 | Pittsburgh Steelers | 5-4 |
| 13 | Oakland Raiders | 4-4 |
| 14 | Indianapolis Colts | 4-5 |
| 15 | Philadelphia Eagles | 4-4 |
| 16 | Buffalo Bills | 4-4 |
| 17 | Kansas City Chiefs | 3-5 |
| 18 | Atlanta Falcons | 6-3 |
| 19 | Chicago Bears | 3-5 |
| 20 | New Orleans Saints | 4-5 |
| 21 | Baltimore Ravens | 2-6 |
| 22 | Washington Redskins | 3-5 |
| 23 | Miami Dolphins | 3-5 |
| 24 | Dallas Cowboys | 2-6 |
| 25 | Cleveland Browns | 2-7 |
| 26 | Houston Texans | 3-5 |
| 27 | San Francisco 49ers | 3-6 |
| 28 | Tampa Bay Buccaneers | 3-5 |
| 29 | Tennessee Titans | 2-6 |
| 30 | Jacksonville Jaguars | 2-6 |
| 31 | San Diego Chargers | 2-7 |
| 32 | Detroit Lions | 1-7 |
There is no doubt as to why the Patriots, Bengals, and Panthers are in the top three spots this week, and could continue to remain there until one of them is defeated; which is not as likely as most would think. Even though some teams, like the Seahawks and Rams do not have such a good record, but are still ranked so high is due to the fact that their victories have been against high ranked teams; with the Rams beating the Seahawks in Week 1. While the Seahawks, using their Super Bowl victory from last season, they have managed to remain in good position despite having a rough start.
For those that use other stats in order to handicap, they could use the Against The Spread stats that each tame has, and see just how well a team does, regardless of whether they win the game or not. Some football teams are too far gone, that even if they manage to win most of the games left in the season, they probably won't make it to the playoffs.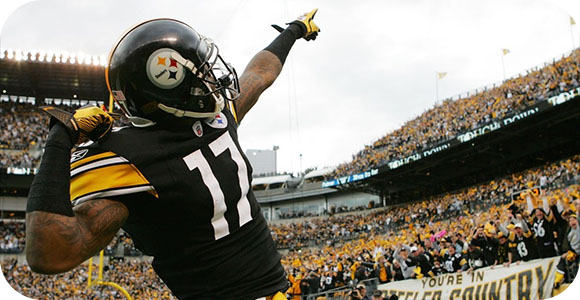 Every week football fans are bombarded with different experts and systems that will give the best chances of placing the right bet, so we are taking a look at the predictions several different experts and systems are making for the NFL Week 7 games. Simply take a look at their picks, and see which one has the best record so far.
| | | | | |
| --- | --- | --- | --- | --- |
| Game | Around The NFL – Kevin Patra | CBS Sports – Dave Richard | Nate Silver ELO | Microsoft Cortana |
| Seahawks at 49ers | Seahawks | Seahawks | Seahawks | Seahawks |
| Bills at Jaguars | Bills | Bills | Bills | Bills |
| Saints at Colts | Colts | Colts | Colts | Colts |
| Steelers at Chiefs | Steelers | Steelers | Steelers | Steelers |
| Jets at Patriots | Jets | Patriots | Patriots | Patriots |
| Falcons at Titans | Falcons | Falcons | Falcons | Falcons |
| Texans at Dolphins | Dolphins | Dolphins | Dolphins | Dolphins |
| Bucs at Redskins | Redskins | Buccaneers | Redskins | Redskins |
| Vikings at Lions | Vikings | Vikings | EVEN | Vikings |
| Browns at Rams | Rams | Rams | Rams | Rams |
| Raiders at Chargers | Chargers | Chargers | Chargers | Chargers |
| Cowboys at Giants | Giants | Cowboys | Giants | Giants |
| Eagles at Panthers | Eagles | Panthers | Panthers | Panthers |
| Ravens at Cardinals | Cardinals | Cardinals | Cardinals | Cardinals |
It seems that for this week's games, most of the experts and betting systems are in agreement, with a few that diverge and give better odds of winning to the underdogs. Each expert and system has a win-loss record which could help you decide which picks to use:

We can already tell that a regular, low-end type of handicapping system that uses basic information, as Microsoft Cortana uses is not as accurate. The two football experts and the very complex ELO system take a lot of information into account, and are much more accurate. What every sports fan should want to get out of this is getting 55% or more right picks; which all get, with Cortana having the lowest at 59% accuracy.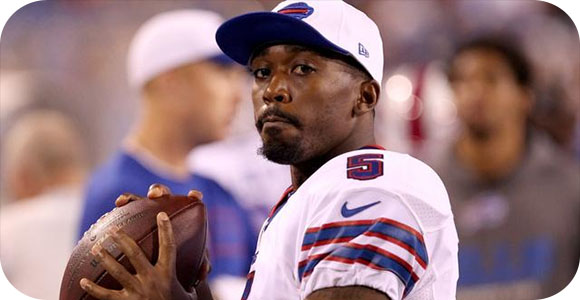 With the NFL Week 6 football games coming up, there are a few teams that need to re-evaluate their roster and starting players, as they try to replace injured players and hope that they are as good. When a key player gets injured, each team has to try and fill the hole left behind either by trying pick equally talented players or changing their overall game strategy to account for the loss. Some of these teams, and their injured players include:
Kansas City Chiefs: Jamaal Charles (torn right knee ACL)
Dallas Cowboys: Tony Romo (shoulder), replaced by Brandon Weeden (performing well, not winning games)
Buffalo Bills: Tyrod Taylor (MCL)
Each of these teams needs help on the field, which is why they have not been performing their best during the start of the season. With the injury of their starters, they are left with the replacements that could or could not perform; like the Cowboys with Brandon Weeden who replaced injured Tony Romo. By just looking at the stats, Weeden did an ok job, but he was unable to lead the usually explosive offense, being unable to score and win games.
Chiefs Ground Game Change
The Chiefs are without their star running back, so coach Andy Reid has decided to change up their offensive strategy, as there is no way to replace Charles. So, instead of putting the pressure on just one player, he decided to center the ground game on a committee approach. He will have Spencer Ware directly replacing Charles, while also having Knile Davis and Charcandrick West being as a one-two punch and will start against the Minnesota Vikings on Sunday. This is a great strategy to lower the risk of one player not performing well.
Cowboys Quarterback Trouble
The Cowboys have a great offense, but without a proper leader they are left losing games, with their latest a disaster; New England Patriots beating them 30-6. Without Romo, Weeden stepped up, but was unable to score despite his above-average performance. With the third setback, they have decided to switch out Weeden for Matt Cassel in Week 7, after they come back from their Bye. This will give them time to get Cassel up to speed and in-sync with the offense. Will this quarterback have another breakout season?
Bills Will-He-Won't-He
It is still unknown if Tyrod Taylor is going to start this week against the Cincinnati Bengals, as he suffered an MCL injury last week. He is being re-evaluated to see if he will play or not, but coach Rex Ryan is stating, "I would not rule out Tyrod Taylor as starting this week. Although I know it's widely reported that that's the case. We will see, that's a possibility. I certainly wouldn't count Tyrod Taylor out. He did finish the game this past week. I can tell you this: He's got heart, he's got toughness and he's got a lot of ability. I definitely would not rule him out." So, we may or may not see EJ Manuel start this week as Taylor recovers.
It will be a tough few weeks for these three teams, as two of them are trying to get a winning record after a slow start to the football season.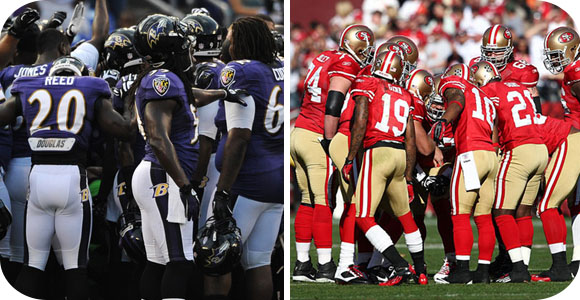 As the NFL Week 5 football games are approaching, there are several teams that would benefit from a few changes to their roster or strategy, as they have been having a horrible season so far. Look at which of the AFC and NFC teams need a boost that could mean the different between a losing and winning record.
Baltimore Ravens (1-3)
Area needing a fix: the Ravens are in desperate need of a good cornerback and wideout, as they have been suffering with the secondary.
Cleveland Browns (1-3)
Area needing a fix: They should start Johnny Manziel, and give defense coordinator Jim O'Neil some help by head coach Mike Pettine, who should be more involved with the talent.
Jacksonville Jaguars (1-3)
Area needing a fix: Start focusing on improving the secondary, as the Jaguars offense is getting its legs back with QB Blake Bortles, returning TE Julius Thomas, WR Allen Robinson, and rookie RB T.J. Yeldon. So their defense, who is ranked 26th should be their main focus.
Houston Texans (1-3)
Area needing a fix: Switch Ryan Mallet and Brian Hoyer each drive to see if that works, or try J.J. Watt in a different spot. Mixing it up may give the Texans a shot at winning a game on purpose.
Kansas City Chiefs (1-3)
Area needing a fix: Give QB Chase Daniel a shot at starting. Their current starter, Alex Smith, may have impressive throwing stats, but has been unable to score a touchdown. Perhaps Daniel will prove to be a better scorer.
Miami Dolphins (1-3)
Area needing a fix: With interim coach Dan Campbell and his new training techniques, it may be good time for the Dolphins to find a a suitable head coach, and this time, pick the right man for the job.
San Francisco 49ers (1-3)
Area needing a fix: Test their young players and see where they could go. With the 49ers having a relatively young team of players, they could see where they major strengths are at without being limited to former identities.
Philadelphia Eagles (1-3)
Area needing a fix: Play Darren Sproles more often! He is second on the team in terms of yards per carry, receptions, and average yards, yet he hasn't been given much playing time. They should use this asset to the best of his abilities and start getting the ball safely down the field.
Detroit Lions (0-4)
Area needing a fix: Matt Stafford needs more balls, figuratively and literally. He has four amazing wide receivers and running back including, Calvin Johnson, Golden Tate, and Ameer Abdullah, they should be taking more chances on the throw.
Chicago Bears (1-3)
Area needing a fix: Pick another quarterback now, rather than wait and see in the next Draft. There are plenty of experienced QB's out there, like Geno Smith, Ryan Nassib, or EJ Manuel, and put them to work on the offense. If they are worried about Jay Cutler, they shouldn't be, a quarterback that doesn't perform should be on the bench.
Tampa Bay Buccaneers (1-3)
Area needing a fix: Start Jameis Winston slower. The rookie quarterback has been throwing like crazy, with 30 to 35 attempts each game, which is what has led to his 7 interceptions. The Bucs should take it slower with him as he gains experience and he will surely repay them in the next season.
New Orleans Saints (1-3)
Area needing a fix: Think about the long run. With their star QB, Drew Brees reaching 37, they need to start looking at what lies ahead. They may need to completely overhaul the team and start looking to change its strategy, as it may no longer revolve around Brees and Sean Payton.
With these changes, we may see a different NFL team this season or the next, but we will have to wait and see if any of them actually do something to help them improve. The football season is only just begun, with 12 weeks to go until the playoffs, so it is still early to tell.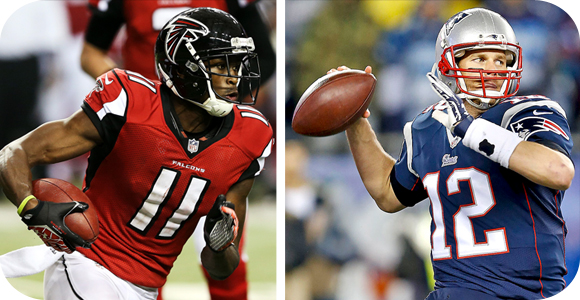 As the September games come to a close, we take a look at the Football Players of the Month awards to see which players stood out the most during these first three weeks of the NFL season. They are divided into each conference, with picking the best offensive, defensive, and special team's players of the AFC and NFC. Let's take a look at who took the awards:
Award
AFC
NFC
Offensive Player of the Month
QB Tom Brady
WR Julio Jones
Defensive Player of the Month
LB DeMarcus Ware
CB Josh Norman
Special Teams
K Stephen Gostkowski
KR/PR Tyler Lockett
Rookie of the Month
Offense
Defense
QB Marcus Mariota
CB Ronald Darby
There is no surprise that Tom Brady of the New England Patriots was chosen as the top offensive player in the AFC. Even after the whole Deflategate scandal, he was able to return to his team and play extremely well. He has completed 72.2% of his passes for a total of 1,112 yards and a passer rating of 119.6; above all, he has thrown 9 touchdown passes and has yet to give up an interception. Simply put, Brady is a beast.
As for the NFC, Julio Jones of the Atlanta Falcons was given that honor, as he has 34 catches for 440 yards, 4 touchdowns that lead his team to three victories so far. If he was to keep up with this same rhythm, he would end up having 181 catches, 2,346 yards, and 21 touchdowns. Those stats would put him in the record books.
As for defense, we have the Broncos DeMarcus Ware, with 3.5 sacks and is a big force behind the undefeated front seven; with him on the line they have only allowed 16.3 points per game. Panthers CB, Josh Norman has been able to return a pick-six, forced a fumble, and saved their team with a game-clinching interception. They certainly deserve to have the award this month.
Marcus Mariota is an amazing rookie to watch, with his career debut game he threw 4 touchdowns, and finished with a perfect 158.3 passer rating, along with 833 total passing yards and 8 touchdowns to date; he is a force to be reckoned with. Ronald Darby is showing exactly why the Buffalo Bills drafted him, with two interceptions and 13 total tackles so far in his professional football career. It is looking to be a great NFL season if this is what we're offered in just three weeks.