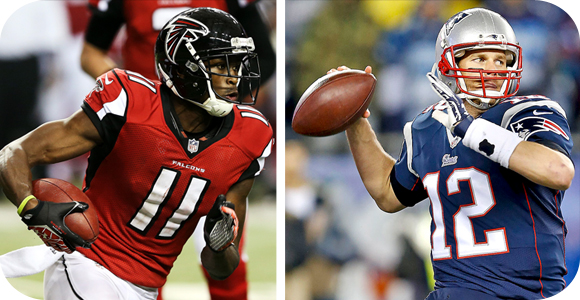 As the September games come to a close, we take a look at the Football Players of the Month awards to see which players stood out the most during these first three weeks of the NFL season. They are divided into each conference, with picking the best offensive, defensive, and special team's players of the AFC and NFC. Let's take a look at who took the awards:
Award
AFC
NFC
Offensive Player of the Month
QB Tom Brady
WR Julio Jones
Defensive Player of the Month
LB DeMarcus Ware
CB Josh Norman
Special Teams
K Stephen Gostkowski
KR/PR Tyler Lockett
Rookie of the Month
Offense
Defense
QB Marcus Mariota
CB Ronald Darby
There is no surprise that Tom Brady of the New England Patriots was chosen as the top offensive player in the AFC. Even after the whole Deflategate scandal, he was able to return to his team and play extremely well. He has completed 72.2% of his passes for a total of 1,112 yards and a passer rating of 119.6; above all, he has thrown 9 touchdown passes and has yet to give up an interception. Simply put, Brady is a beast.
As for the NFC, Julio Jones of the Atlanta Falcons was given that honor, as he has 34 catches for 440 yards, 4 touchdowns that lead his team to three victories so far. If he was to keep up with this same rhythm, he would end up having 181 catches, 2,346 yards, and 21 touchdowns. Those stats would put him in the record books.
As for defense, we have the Broncos DeMarcus Ware, with 3.5 sacks and is a big force behind the undefeated front seven; with him on the line they have only allowed 16.3 points per game. Panthers CB, Josh Norman has been able to return a pick-six, forced a fumble, and saved their team with a game-clinching interception. They certainly deserve to have the award this month.
Marcus Mariota is an amazing rookie to watch, with his career debut game he threw 4 touchdowns, and finished with a perfect 158.3 passer rating, along with 833 total passing yards and 8 touchdowns to date; he is a force to be reckoned with. Ronald Darby is showing exactly why the Buffalo Bills drafted him, with two interceptions and 13 total tackles so far in his professional football career. It is looking to be a great NFL season if this is what we're offered in just three weeks.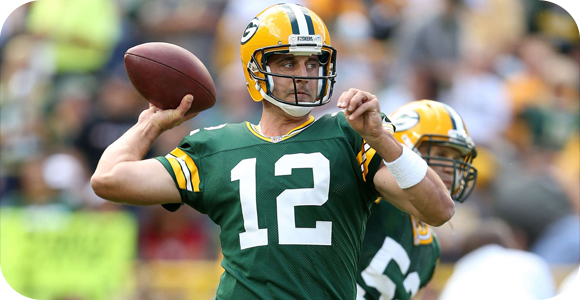 Each team wishes it had the best quarterbacks in the NFL, but not everyone has that football talent that others clearly do. With the preseason half way over with, with must come to terms with which teams have realistic odds of actually getting to the playoffs and ultimately to the Super Bowl. We have already previously graded the quarterbacks in the League, but a few things have changed since then. Fans should be looking for quarterbacks that are able extremely reliable on the field, especially with signal-calling.
Some may disagree, but their performance does not lie, as well as their potential to actually take their team far this season. This is why we have excluded QB's like Robert Griffin III or Eli Manning, as they do not look like they would be able to perform up the hype that they have been given. Manning is trying to become the highest paid quarterback in the league, and he may actually get that deal, but his overall performance is not of a top ranking player.
The Top 5 Quarterbacks are:
| | | | |
| --- | --- | --- | --- |
| Rank | Player | Team | Reason |
| 5 | Tony Romo | Cowboys | Finally got team back into playoffs in 2014 and is looking good so far. |
| 4 | Russell Wilson | Seahawks | A dual threat that has taken the team to two Super Bowls. |
| 3 | Andrew Luck | Colts | Has talent and his performance has been improving exponentially. |
| 2 | Tom Brady | Patriots | Led team to Super Bowl victory, with great performance improvement over 2013 season. |
| 1 | Aaron Rodgers | Packers | Constantly accurate passes, keeping his performance at a steady high for years. |
There are many reasons as to why other great QB's did not make this list, like Peyton Manning. Manning is a shoe-in for the Hall of Fame with his amazing talent and performance over many years, but this does not include the present, as his performance has been lacking; it could just be the old age. Despite Brady having the possibility of missing out on the first four games of the regular season, he has never been one to shy away from a challenge; just look at how his improvement from 2013 to 2014 led the team to a Super Bowl victory.