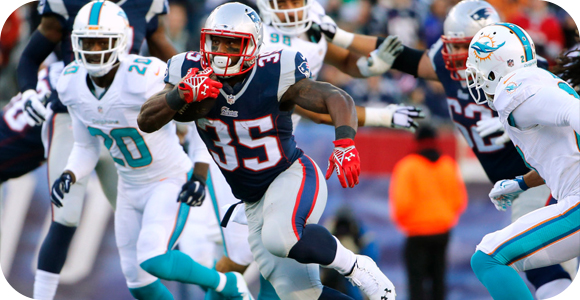 With just a few weeks until the start of the 2015 NFL regular season, fans should be getting ready to line up their best players for their fantasy football team. We are going to take a look at which running backs would be the best to put on your weekly roster, depending on whether you were able to draft any of them or not. It is no good to just pick any running back, but rather those players that have high chances of actually scoring in order to give you points.
This is why we're going to take a look at the top running back for each professional team that has the ability to perform well near the goal-line and to score touchdowns; whether it is using their speed, quickness, or strength to do so. Here is the top pick for each team:
Team
Player
Reason
Cowboys
Joseph Randle
Quickness
Giants
Andre Williams
38 carries inside red-zone
Eagles
Ryan Mathews
Strong for goal-line situations
Washington
Alfred Morris
Good offensive line
Bears
Matt Forte
Big and strong at line
Lions
Joique Bell
Between-the-tackles guy
Packers
Eddie Lacy
20 rushing attempts at goal
Vikings
Matt Asiata
9 touchdowns from 7 yards or closer
Falcons
Devonta Freeman
Best suited for short yardage situations
Panthers
Cam Newton
33 career rushing touchdowns
Saints
Mark Ingram
9 touchdowns in 2014
Buccaneers
Doug Martin
Powerful runner
Cardinals
Andre Ellington
Short yardage go-to player
49ers
Carlos Hyde
Better at closed spaces than Bush
Seahawks
Marshawn Lynch
He's a beast, period
Rams
Benny Cunningham
Most success at goal-line
Bills
LeSean McCoy
Fred Jackson
Both have impressive red zone stats, and either could fill the position
Dolphins
Lamar Miller
Stronger to break tackles
Patriots
LeGarrette Blount
Lead power back
Jets
Chris Ivory
Great yards-after-contact runner
Ravens
Justin Forsett
7 red zone touchdowns in 2014
Bengals
Jeremy Hill
Strengthened lower body
Browns
Isaiah Crowell
Bell-cow back with 8 touchdowns in 2014
Steelers
Le'Veon Bell
Great at running and catching, deadly combo in red zone
Texans
Arian Foster
Wait for his return, as no one else has stepped up
Colts
Frank Gore
49 career touchdowns inside of the 20-yard line
Jaguars
Toby Gerhart
Biggest back and tough inside runner
Titans
David Cobb
Bigger and stronger
Broncos
C.J. Anderson
Likely to get the most carries this season
Chiefs
Jamaal Charles
Good vision and patience for holes to open
Raiders
Latavius Murray
Good burst and push at the line
Chargers
Branden Oliver
Best option for red zone situations
So, when picking one of the two running backs, be sure to include one that is good in the red zone or close to the goal-line, as they will more than likely be put in to push the ball into the end zone. No need to worry, as your fantasy football team will perform quite well if you take these players into consideration when playing.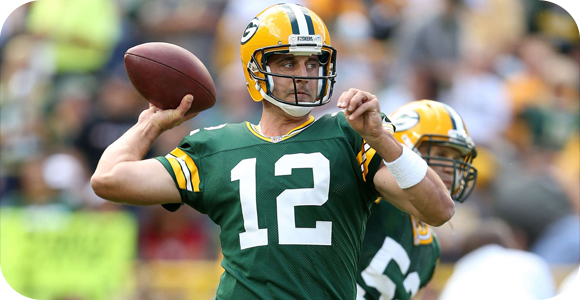 Each team wishes it had the best quarterbacks in the NFL, but not everyone has that football talent that others clearly do. With the preseason half way over with, with must come to terms with which teams have realistic odds of actually getting to the playoffs and ultimately to the Super Bowl. We have already previously graded the quarterbacks in the League, but a few things have changed since then. Fans should be looking for quarterbacks that are able extremely reliable on the field, especially with signal-calling.
Some may disagree, but their performance does not lie, as well as their potential to actually take their team far this season. This is why we have excluded QB's like Robert Griffin III or Eli Manning, as they do not look like they would be able to perform up the hype that they have been given. Manning is trying to become the highest paid quarterback in the league, and he may actually get that deal, but his overall performance is not of a top ranking player.
The Top 5 Quarterbacks are:
| | | | |
| --- | --- | --- | --- |
| Rank | Player | Team | Reason |
| 5 | Tony Romo | Cowboys | Finally got team back into playoffs in 2014 and is looking good so far. |
| 4 | Russell Wilson | Seahawks | A dual threat that has taken the team to two Super Bowls. |
| 3 | Andrew Luck | Colts | Has talent and his performance has been improving exponentially. |
| 2 | Tom Brady | Patriots | Led team to Super Bowl victory, with great performance improvement over 2013 season. |
| 1 | Aaron Rodgers | Packers | Constantly accurate passes, keeping his performance at a steady high for years. |
There are many reasons as to why other great QB's did not make this list, like Peyton Manning. Manning is a shoe-in for the Hall of Fame with his amazing talent and performance over many years, but this does not include the present, as his performance has been lacking; it could just be the old age. Despite Brady having the possibility of missing out on the first four games of the regular season, he has never been one to shy away from a challenge; just look at how his improvement from 2013 to 2014 led the team to a Super Bowl victory.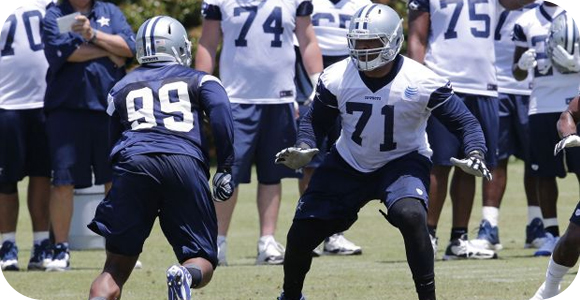 During Week 2 of the pre-season we are seeing some great players show their football skills, which fans should be aware of and looking for them on the field, not only during this weeks games, but for the rest of the season. These will be game-changers, as they are proving to great on offense or defense.
Here are some of these great players to look for:
OL La'el Collins, Dallas Cowboys
CB Quinten Rollins, Green Bay Packers
WR Greg Salas, Detroit Lions
RB Josh Robinson, Indianapolis Colts
S Ed Reynolds, Philadelphia Eagles
LB Frank Clark, Seattle Seahawks
WR Tyler Lockett, Seattle Seahawks
QB Brock Osweiler, Denver Broncos
DT Carl Davis, Baltimore Ravens
RB Ameer Abdullah, Detroit Lions
Each one of these players, whether they are rookies or veterans, have been showing amazing progress throughout the training camps this year. Some will get plenty of game time this season, while others will have to fine tune their talent while being on the second team, ready to play at any time.
During the next week of football games, see if the coaches put them in, and pay close attention to how they perform. Pre-season games are perfect for getting real-life on-field experience and practice, as the points don't really matter anyways.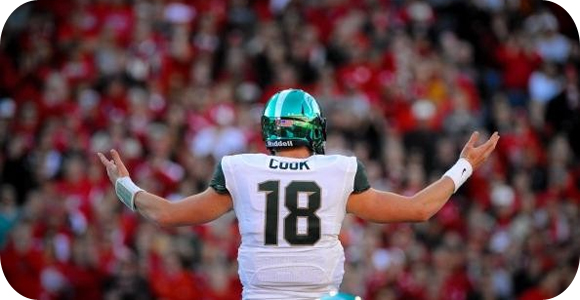 With the start of the 2015 NFL season, many college football players are now looking forward for next year's Draft. Becoming a top candidate to get drafted by a pro team is what every college player wants, especially for those that are in their Senior year.
Here, thanks to Chad Reuter a Draft Analyst at NFL.com, are the top 15 senior prospects for the 2016 Draft:
| | | | |
| --- | --- | --- | --- |
| Rank | Player | POS | College |
| 1 | Connor Cook | QB | Michigan State |
| 2 | Shawn Oakman | DE | Baylor |
| 3 | Taylor Decker | OT | Ohio State |
| 4 | Spencer Drango | OT | Baylor |
| 5 | Jordan Jenkins | OLB | Georgia |
| 6 | D'haquille Williams | WR | Auburn |
| 7 | Vadal Alexander | G/OT | LSU |
| 8 | DeForest Buckner | DE | Oregon |
| 9 | Shilique Calhoun | DE | Michigan State |
| 10 | Nick Martin | G/C | Notre Dame |
| 11 | Fabian Moreau | CB | UCLA |
| 12 | Landon Turner | G | North Carolina |
| 13 | Reggie Ragland | ILB | Alabama |
| 14 | Max Tuerk | C | USC |
| 15 | Jeremy Cash | S | Duke |
To read about why these are being ranked so high, you can check the analysis here. This will help you determine just which players are more than likely to get drafted during the first round next year, and which teams would pick them based on this season's performance.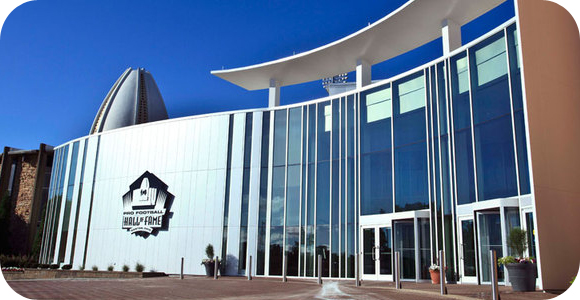 The Pro Football Hall of Fame has just released the names and order that it will be honoring and enshrining several great contributors of the NFL. At their headquarters in Canton, Ohio, eight people will get their names and achievements placed into history forever, as fans present and future can see what they accomplished.
The ceremony will take place at 7:00 p.m. ET on Saturday, August 8, with the enshrinement order being:
Executive Ron Wolf
Defensive End Charles Haley
Center Mick Tingelhoff
Guard Will Shields
Executive Bill Polian
Wide Receiver Tim Brown
Linebacker Junior Seau
Running Back Jerome Bettis
Sadly, Junior Seau died in 2012, but the good news is that his daughter was given the opportunity to be part of the on-stage interview after Seau's bust is revealed. This didn't happen overnight, as the Hall had previously denied the Seau family from speaking live on stage. It is a good thing that they have allowed his family to be part of such a momentous occasion.
Many are already starting to predict which players, coaches, or contributors to the sport of football should be enshrined in 2016. It may be too early, but it is always good to test to see how well your predicitons can be.